Thu 19 Jun 2014
It's become almost commonplace to note that Canada is not the nation it once was. We have quickly become a post-Christian society—a nation which counts Christian faith as part of its history but not its future. Last year, Statistics Canada announced that the number of Canadians identifying as Christian has dropped dramatically: from 77% in 2001 to 67% in 2011. And a new study confirms that fewer and fewer Canadians—even self-professed Christians—recognize the Bible as God's Word. The fact is, most Canadian Christians never read the Bible at all.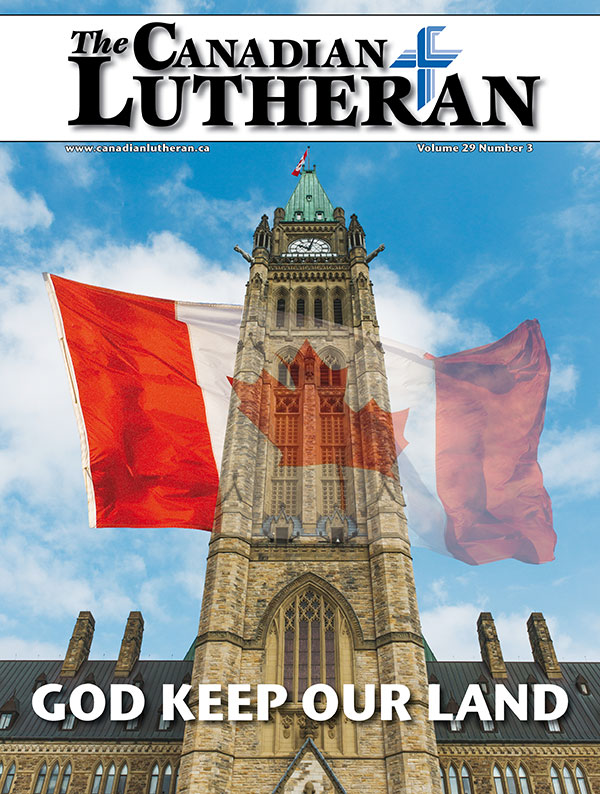 So begins my most recent column for The Canadian Lutheran. It considers the increasingly secular culture in which Canadian Christians find themselves, and notes a rising intolerance towards Christians in our country. To be sure, this intolerance is not persecution in the strict sense of the term, I note; we do not face martyrdom the way some people—Mariam Ibrahim of Sudan, for example—do for professing faith in Christ. "Nevertheless," I argue, Christians in Canada are also learning, if only a little, what it means to suffer for Christ."
That our nation is becoming increasingly secular is obvious; but how Christians should respond is less so. As the article goes on, I explore what it means to stand firm in the faith in our changing context (and how, when you think about it, there's never really been a 'golden age' to be a Christian anyway).
Read it all in "Standing on Guard."
——————–
No Responses to " How Christians should respond to the secularization of Canada "